Our Newest Signature Design
The Prairie Rose Design is a signature design by Native Max. The Prairie Rose design is hand-painted and designed by Native Max designer Kelly Holmes using paints paired with digital manipulation. The design features the prairie rose, a beautiful and strong flower that is found throughout the United States. The Prairie Rose is known to be a resilient yet beautiful flower. Kelly wanted to create a design that would help inspire others to continue thriving through hardships, like how prairie roses bloom through rough prairie terrain.
There's a Lakota story about the Prairie Rose flower, which is found throughout prairies, primarily in the Dakotas. As the story goes, back before humans roamed the Earth, there were no flowers or vegetation that grew except for gray shrubs. Mother Earth was sad because she lacked beauty and color. But her heart was full of vibrant colors and wanted the same on the outside. Flowers heard her cry and they came to the surface to try and cover Mother Earth with their fragrance and color. However, the Wind would sweep them away, killing them because he didn't want them growing on the land where he roamed. Finally, a brave small flower called Prairie Rose came to the surface. When Wind saw her, he almost blew her away, but he saw and smelled her. He decided to let the flowers come to the surface of Mother Earth and spread beauty and fragrance throughout the world. Prairie Roses are considered strong and durable flowers. They are some of the only species of roses that can grow in nature with no help at all from man (also its worth noting that many roses species have been bred from the Prairie Rose because of its beauty and resilience). Lakota people have been known to use every part of the Prairie Rose for either food, seasoning, tea, and medicine. Prairie Roses are Brilliant and Resilient to us, which is why they inspired our latest design.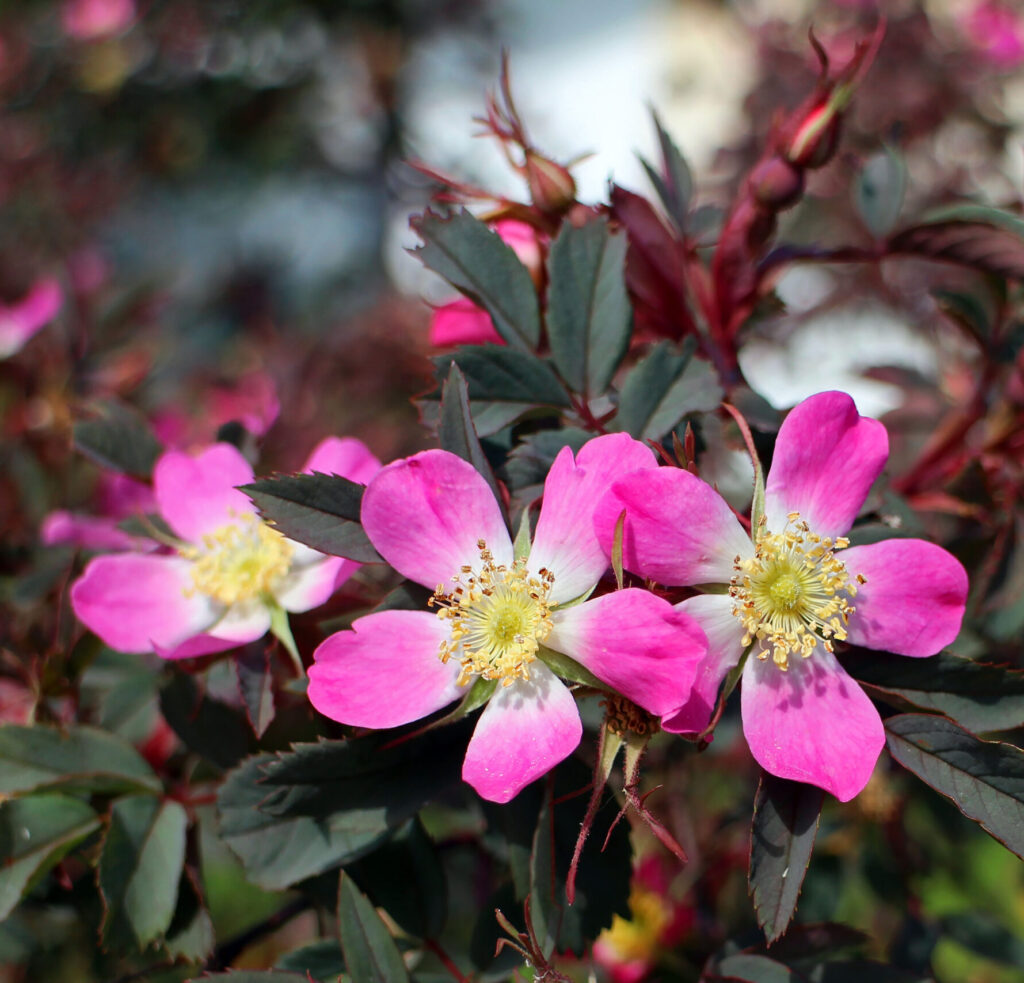 Shop our Prairie Rose Collection
Shop apparel and accessories featuring our signature Prairie Rose design in various versions of the design.